---
Chairman's Message
---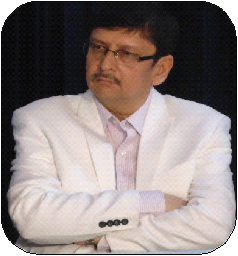 Dr. Tajwar Mohd. Khan
---
Kusha Bhau Thakre College of Nursing, run by La Dynamique Educational and social Welfare Society is upcoming as a pioneer Institute for nursing education in Central India region offering B.Sc. education programme. It is recognized by Indian Nursing Council, New Delhi, Department of Medical Education, Govt. of Madhya Pradesh, M.P. Nurses Registration Council. Govt. /of M.P. and is academically affiliated to Barkatullah University, Bhopal. The primary objective of the college is to provide for and promote education and research in the field of nursing.
The college is established with a vision to train students as professional nurses for meeting the health needs of the country.
Nurturing humanity through educational excellence is an objective of the K.B.T. Nursing College.
The infrastructure developed will be able to inculcate synergy to blend technologies with human intelligence. The vision is no less than the sky and the limits are to touch the hearts of the students because they will be assets to society in times to come.
---
Philosophy
Kusha Bhau Thakre College of Nursing believes that health is the fundamental right of all people and everyone has a responsibility towards maintaining their own health. The college believes that nursing is to assist the individual sick or well in the performance of those activities contributing to health, its recovery or to peaceful death that he would perform unaided if he had necessary strength will and knowledge.
The college believes that the teachers have the responsibilities to be a role model and create learning environment that enables students to acquire driven, self-directed learning and foster the attitude of life-long learning.
The college believes that undergraduate nursing program is a broad based education directed towards helping the students in their all-round development and become exemplary citizens by adhering to code of ethics and professional conduct at all times, the students pride in their profession in fulfilling personal, social and professional obligation so as to respond to national and international aspirations.
---